Hello my crafty friends,
Sorry for not posting in the last couple weeks. I've had a family emergancy but thank God things are getting better.
I just wanted to remind you all about the Getting Cricky Blog Hop that will take place tomorrow!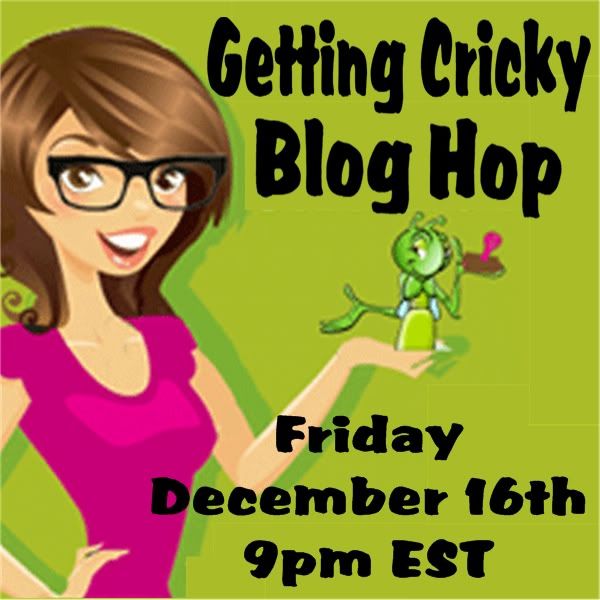 Here are the times:
6pm Pacific
7pm Mountain
8pm Central
9pm Eastern
and 5pm if you are in Alaska
I hope to see you all hop along with us tomorrow!
Now to the 12 Days of Christmas Blog Hop winner!
First Random.org picked 12 names from all 12 days:
1. Pat N
2. Creative Diva
3. Patty K
4. Sandy S
5. AJ
6. Sandy S
7. Gaby Creates
8. Gilia
9. Lindaplus3
10. Gaby Creates
11. AJ
12. Lindaplus3
Lucky Winner is # 2
Creative Diva!!
Yay congrats bestie I will contact you soon!
Have a great day !!